'SMART' CRM IMPLEMENTATIONS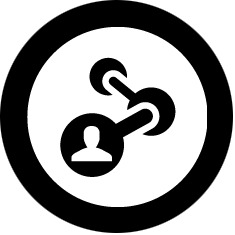 FUTURE CRM IS NOT ABOUT AUTOMATION – IT IS ABOUT OUT-OF-THE BOX CUSTOMER INSIGHTS AND PREDICTIVE INTELLIGENCE

Imagine what you could do with a CRM that starts 'full' with the most complete real-time updated information around your customers along with built-in predictive intelligence. Leveraging YibLab products ensures you can adapt to the next generation of CRM software where simple automation is superseded by actionable insights and 360° customer data.
Other vendors are still struggling to figure out how to make best use of existing features of Salesforce, Hubspot and other CRM software, we are working on technology that is beyond the scope of existing software. We are laser focused on introducing the data and intelligence layer on top of CRM software.
We work with Salesforce, Hubspot, and other industry software to implement new CRM solution or integrate with your existing implementation. Our expert engineers help you achieve your business goals without interruption to existing sales and marketing processes.
Get in touch with us to see how we can take your CRM implementation to the next level.