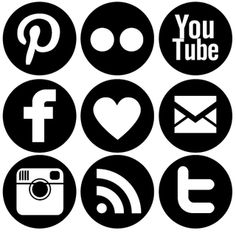 BECOME A SOCIAL MEDIA CHAMPION WITHOUT NEGATIVE EFFECTS AND REPERCUSSIONS

It's no news that your customers are social, they have a voice that is getting louder, and they actively talk about your brand with or without your participation. In this informed consumer economy, it is not just important to engage with your customers in online conversations, but also to have full control over all your social media presence.
At YibLab, social media is at the heart of everything we do. We can help you conceptualize, develop and launch efforts across social media platforms like Facebook, Twitter, YouTube, Pinterest, or your owned blogs and community sites. But, putting together a social media effort is not just about setting up presence across multiple platforms. It is about finding the most effective way to engage with customers and providing them value they seek.
Our Social Media capabilities include:
Building, deploying and managing your social media operations – Facebook, YouTube, Twitter, Pinterest, Blogs, Community Sites, and more

Monitoring and moderation services

Community and reputation management

Content development

Strategic consulting and governance

Application development
Our social media team understands the challenges posed by specific industries – our solutions are designed to meet your custom needs and provide you complete control while ensuring transparency for your customers.
Social media is rapidly changing the marketing landscape. You need experts who understand the bigger picture and can make best use of your spend with marketing mix integration. Contact us today to take your social media marketing to the next level.